Hotel Info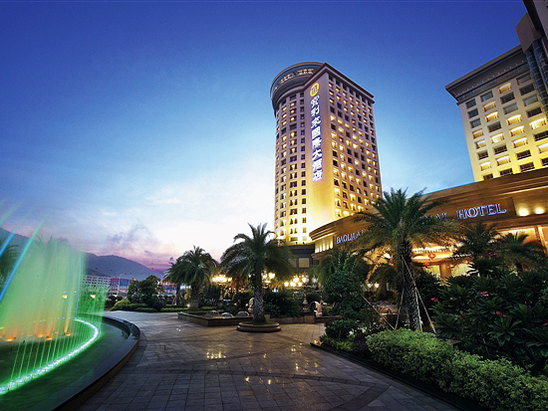 Shenzhen Baolilai International Hotel (Baoan, Fuyong) is a five-minute drive from Shenzhen's Bao'an International Airport, Overlooking Fenghuang Hill and opposite the Fuyong bus Station. Wanfu Square, National Road 107 and the Guangshen Expressway are also within reasonable distances of the hotel.

Luxury guestrooms in this Shenzhen hotel come with free Wi-Fi and offer bathrooms with a separate shower and bathtub.

Diners staying in can enjoy Chinese, Japanese and Western cuisine in the hotel's stylish dining outlets.

Guests have plenty of activities to keep them busy with KTV rooms, sauna, swimming pool, fitness room, chess and cards room, billiards room and tennis court all on premises.